Non-Surgical, beautiful results
A popular facial rejuvenation procedure, fat grafting harvests fatty tissue from one part of the body, processes it using a special filtering technique, and re-injects the fat precisely into parts of the face to fill in wrinkles and hollow areas. In this way, Dr. Sadati performs one of the best non-surgical fat grafting Orange County has, which gives the skin a more radiant and youthful appearance.
When selecting a surgeon for a minimally invasive fat grafting procedure, it is important that patients choose a respected, highly trained specialist with experience delivering natural results. The outcomes of fat grafting should never look artificial or overdone. You should simply look like you, only ten to fifteen years younger.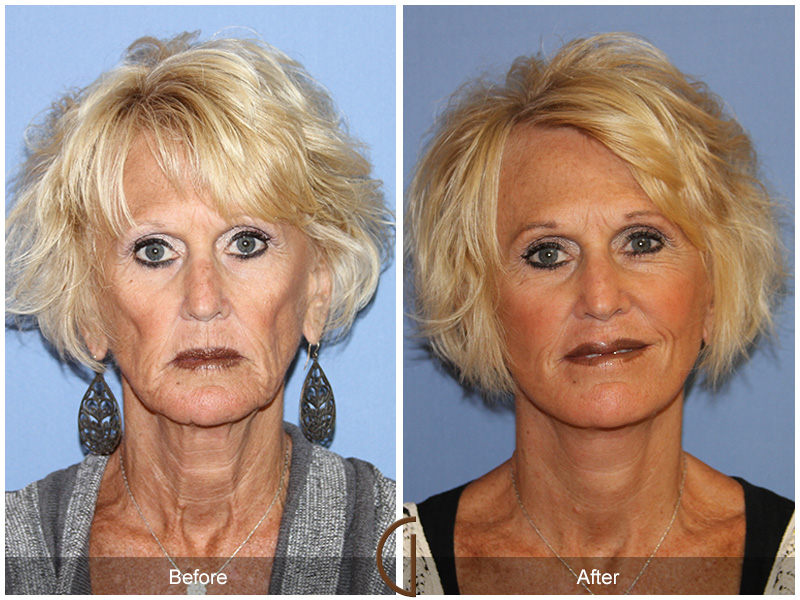 View more before and after photos
As a pioneer of the fat grafting technique, Dr. Sadati is among the most qualified surgeons to perform this procedure. Guided by his years of experience and unique artistic eye, Dr. Sadati in Orange County routinely provides patients with fat grafting results that are both substantial and exceptionally natural.
---
AN OVERVIEW OF FAT GRAFTING
Fat grafting has proven to be successful in treating a number of aging concerns, including deep smile lines, lip thinning, facial shadows and hollowing of the eyes, temples, and cheeks.
An entirely natural procedure, fat grafting involves minute injections of fat from other parts of the body, such as the buttocks, thighs or abdomen, to fill in wrinkles and hollow areas on the face. Dr. Sadati also uses Platelet Rich Plasma, or PRP, during his fat grafting procedures. Created from the patient's own growth factors, PRP contributes to a swift recovery and ensures natural, long-lasting results.
Benefits of fat grafting
One of the biggest benefits of fat grafting is that patients can replace lost volume using a completely natural substance that is not foreign to the body. This is a definite benefit for those with allergies or sensitivities to the ingredients in dermal fillers.
Another benefit is that the results of fat grafting lasts for years and in many cases, the results are long lasting. Dermal fillers have ingredients that are eventually absorbed into the body so they must be periodically 'topped up' to maintain volume.
While dermal fillers and Botox® have a prominent place in facial rejuvenation, fat grafting is quickly becoming one of the most popular procedures requested. Patients seeking the finest fat grafting Newport Beach can provide are delighted to find that Dr. Sadati has performed countless fat grafting procedures and has published research on the technique.

Before & Afters
The best way to gauge a facial plastic surgeon's skill is to view his past work. Please browse our beautiful Before and After Gallery, which showcases the exceptional results of Orange County surgeon Dr. Sadati has achieved.
Fat Grafting Before and After Pictures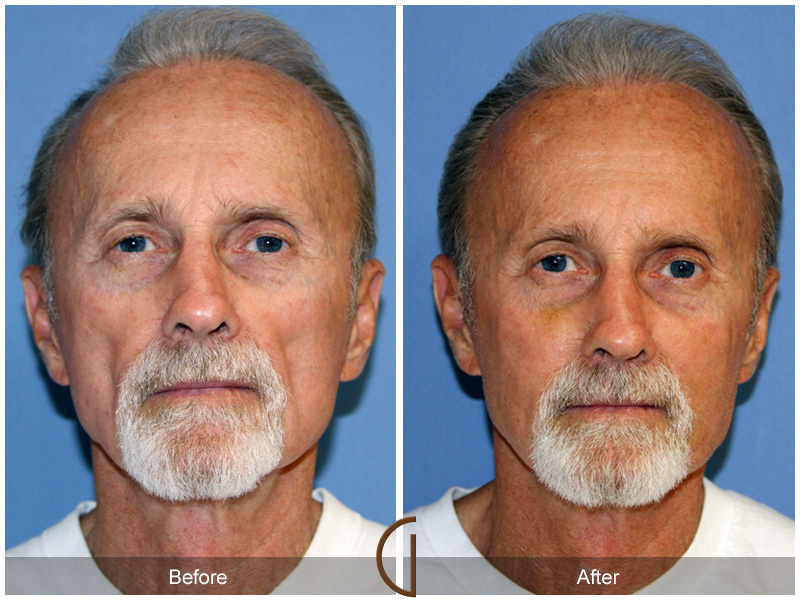 A popular facial rejuvenation procedure, fat grafting harvests fatty tissue from one part of the body, processes it using a special filtering technique, and re-injects the fat precisely into parts of the face. In this way, Dr. Sadati can fill in wrinkles and give the skin a more vibrant, healthy appearance.
---
It is all about technique in facial fat grafting
Successful fat grafting requires a high degree of expertise in three different areas. The fat cells will only 'take' when fat grafting is performed by a plastic surgeon with a highly developed technique which is specific to this procedure.
First the fat must be correctly harvested to preserve as many live cells as possible. Fat grafting is a live tissue graft and once it is in place, the fat cells grow a new blood supply which allows them to re-establish in a new location. The fat cells must be removed by a very gentle liposuction of fat cells from the abdomen or other areas identified by Dr. Sadati.
Next the fat must be immediately refined for use. This is done using a centrifuge which removes undesirable oils, liquids and any impurities. The usable cells are collected, purified and placed in a syringe with a very small needle.
Finally the live fat cells are precisely placed in tiny droplets, layering them to fill in hollows and re-create youthful contours. This part of the process is crucial and requires a steady hand as well as highly developed artistic perception to ensure the fat cells are placed where they will 'take' and where they will create a natural, refreshed look.
The fat will 'take' only if the blood supply is established which heavily depends on the skill of the surgeon as well as strictly following recovery instructions. As one of the leading plastic surgeons in the area, Dr. Sadati routinely provides among the best fat grafting Orange County residents could hope for. Not only has he performed this delicate surgery countless times, his research on fat grafting longevity has been published in the American Journal of Cosmetic Surgery.
When will I see results?
Fat grafting will result in swelling and possibly some bruising which will resolve within approximately 2 weeks. At this point most patients can return to work and social activities.
Swelling will continue to resolve over the next week and after that a little more volume will likely be lost as the fat cells establish in the new location. Not every cell survives the transfer, however using techniques he developed, Dr. Sadati ensures a large percentage of fat cells establish in the new location.
Providing world-class facial plastic surgery, including the most elegant fat grafting Newport Beach has available, is the benchmark of Dr. Sadati's practice. He has earned a reputation for exquisite work which attracts patients from all over the world.
ORANGE COUNTY FAT GRAFTING CONSULTATION
If you are considering fat grafting, your first step will be to meet with Dr. Sadati for a private consultation in Newport Beach.
During this meeting, Dr. Sadati will seek to understand your unique needs and cosmetic objectives. After thoroughly evaluating the signs of aging that concern you most, he will advise on whether fat grafting can achieve your appearance goals. If he determines that you are a strong candidate for the procedure, he will compose a custom treatment plan to achieve the healthy, youthful glow you desire. Known for his compassionate and welcoming demeanor, Dr. Sadati will take the time necessary to ensure you are completely comfortable with and educated on the procedure before moving forward.
A leader in the field of facial plastic surgery, Dr. Sadati is among the most qualified surgeons to perform a fat grafting procedure that ensures you look as young and vibrant as you feel.
---
Dr. Sadati's Research on Fat Grafting with PRP
As an invested member of the plastic surgery community, Dr. Sadati not only remains updated on other surgeons' advancements, he also discovers new technology himself through in depth research.
View paper
---
ABOUT DR. KEVIN SADATI
As a double board-certified surgeon, Dr. Sadati in Newport Beach is not only an expert in facial plastic and reconstructive surgery—he is also well versed in head and neck surgery. With this extensive knowledge in cranial structures, Dr. Sadati is fully qualified to safely and discreetly reduce signs of aging from the neck up, to deliver a youthful and refreshed appearance.