Leading Rhinoplasty Surgeons
With over a decade of experience and countless successful procedures, Dr. Sadati possesses the technical expertise and relentless artistry necessary to give discerning patients the precise nose they desire.
Guiding Dr. Sadati's success is a blend of his skill as a surgeon and an uncommon commitment to the highest level of personalized care. As each patient possesses unique needs and goals, each rhinoplasty Dr. Sadati performs is customized. By taking into account age, ethnicity, gender and objectives, he consistently delivers exquisite results that accomplish his patients' goals and enhance their natural beauty. Dr. Sadati is celebrated for his unique ability to achieve natural cosmetic results that never look artificial.
Additionally, Dr. Sadati has dedicated much of his career to researching medical advancements and innovative rhinoplasty techniques. This commitment to being at the forefront of his field allows him to continually improve patient outcomes and deliver the best possible results.

Before & Afters
The best way to gauge a facial plastic surgeon's skill is to view his past work. Please browse our beautiful Before and After Gallery, which showcases the exceptional results of Orange County surgeon Dr. Sadati has achieved.
Ethnic Rhinoplasty Before and After Pictures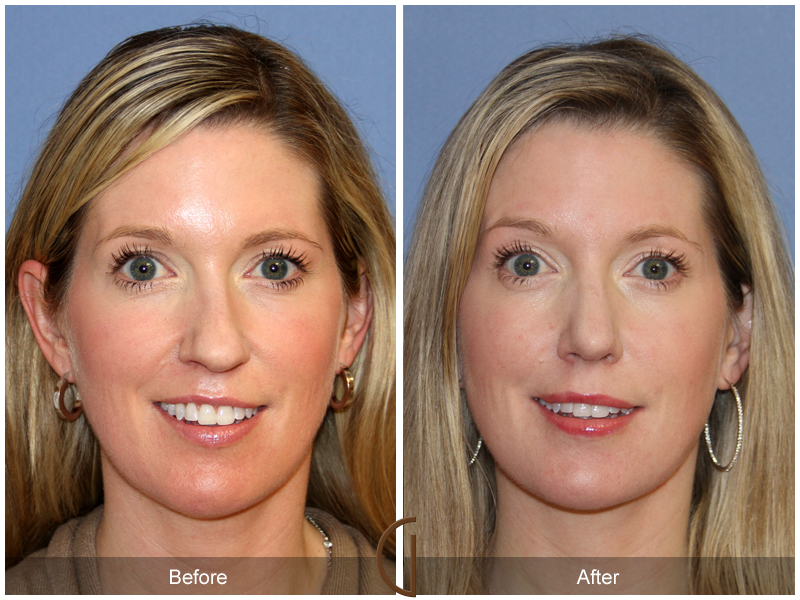 One of the most desired cosmetic procedures available, rhinoplasty requires immense surgical skill and utter precision to ensure exquisite, natural-looking results that adhere to patient expectations.
---
RHINOPLASTY CONSULTATION
If you are considering rhinoplasty, your first step will be to meet with Dr. Sadati for a private consultation.
During this meeting, Dr. Sadati will carefully evaluate your cosmetic objectives and facial features, before composing a custom treatment plan designed to achieve the precise nose you desire. Known for his compassionate and welcoming demeanor, Dr. Sadati will take the time necessary to address your concerns, answer your questions and ensure you feel comfortable and taken care of throughout treatment.
A leading facial plastic surgeon with countless successful rhinoplasty procedures, Dr. Sadati is among the most qualified experts to give you the stunning nose you've always wanted.
---
ABOUT DR. KEVIN SADATI
As a double board-certified surgeon, Dr. Sadati is not only an expert in facial plastic and reconstructive surgery—he is also well versed in head and neck surgery. With this extensive knowledge in cranial structures, Dr. Sadati is fully qualified to expertly shape and refine the nose to deliver the precise cosmetic results you desire.