WHAT TO EXPECT DURING RHINOPLASTY RECOVERY
Immediately following your rhinoplasty procedure, you can expect to experience substantial nasal swelling and congestion. There will be a protective splint covering the nose, and you will return home to recover and allow the cartilage and tissues to heal. This initial recovery period should last about one week, at which point Dr. Sadati will remove the external splint to reveal your new nose.
Although there will be an immediate and significant improvement in the shape and size of your nose, the final results can take up to twelve months to fully appear. During that time, the nasal swelling is continuing to subside, and the tissues are healing to reveal the genuine appearance of your new nasal structure.
During the beginning stages of recovery, you will be advised to avoid strenuous activity, swimming, wearing heavy glasses and engaging in activities that may place additional stress on the nose. During your post-operative appointments, Dr. Sadati will advise you on when it is safe to resume rigorous activities.
Throughout recovery, Dr. Sadati and his staff are available to answer your questions, address your concerns and ensure you feel comfortable and supported as your nose heals.

Before & Afters
The best way to gauge a facial plastic surgeon's skill is to view his past work. Please browse our beautiful Before and After Gallery, which showcases the exceptional results of Orange County surgeon Dr. Sadati has achieved.
Plastic Surgery Before and After Pictures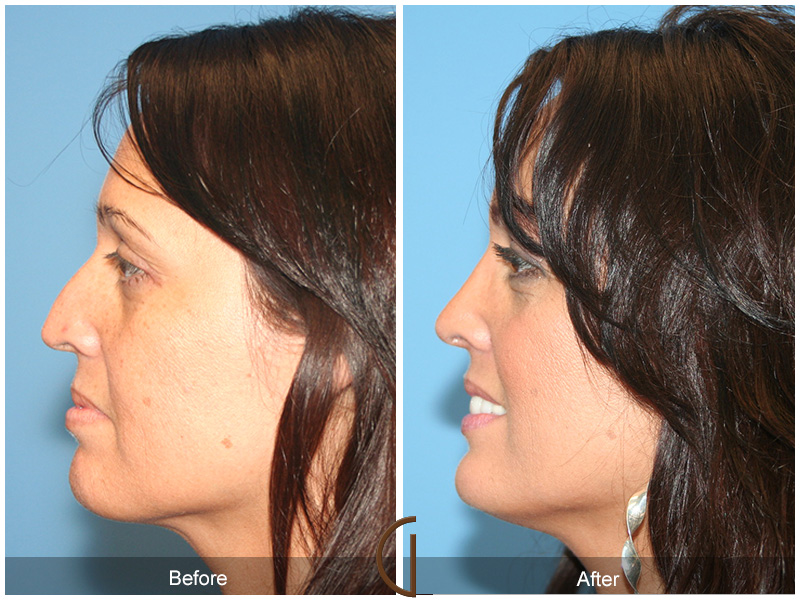 Although rhinoplasty addresses a small area of the body, there is a substantial post-operative recovery period associated with the procedure. Throughout the entire healing process, Dr. Sadati and his staff are fully committed to meeting your needs, answering your questions and making sure you are as comfortable as possible.
---
CONSULTATION
If you are considering rhinoplasty, your first step will be to meet with Dr. Sadati for a private consultation.
During this meeting, Dr. Sadati will carefully evaluate your cosmetic objectives and facial features, before composing a custom treatment plan designed to achieve the precise nose you desire. Known for his compassionate and welcoming demeanor, Dr. Sadati will take the time necessary to address your concerns, answer your questions and ensure you feel comfortable and taken care of throughout treatment—from the consultation to recovery.
A leading facial plastic surgeon with countless successful rhinoplasty procedures, Dr. Sadati is among the most qualified experts to give you the stunning nose you've always wanted.
---
ABOUT DR. KEVIN SADATI
As a double board-certified surgeon and ENT specialist, Dr. Sadati is not only an expert in facial plastic and reconstructive surgery—he is also well versed in head and neck surgery. With this extensive knowledge in cranial structures, Dr. Sadati is fully qualified to expertly shape and refine the nose to deliver the precise cosmetic results you desire. With years of experience delivering exquisite results to the most discerning patients, Dr. Sadati has earned his reputation for providing quality rhinoplasty results.