Teenage Rhinoplasty
Although the development of healthy self-esteem is critical during the teenage years, a nose that is misshapen or too large commonly leads to feelings of insecurity during this time. Rhinoplasty is by far the most common cosmetic surgical procedure performed on teenagers in Southern California. Thousands of adolescents and teenagers undergo rhinoplasty surgery each and every year in California. Whether you are a teen considering this cosmetic surgery, or you are a parent who is interested in more information, it is important to schedule a consultation with an expert rhinoplasty surgeon specializing in teen rhinoplasty. Orange County Teenage Rhinoplasty surgeon Dr. Kevin Sadati is one of the leading facial plastic surgeons in southern California who provides comprehensive consultations and computer imaging to help teenagers and their parents to understand both the functional and cosmetic aspects of nasal surgery. He will address parents concerns regarding the safety and the surgical risks, as well as teen's desired nose. It is important to realize that teen cosmetic and functional nasal surgery, when performed by an experienced board-certified facial plastic surgeon, is safer and carries less risk. As Newport Beach teenage rhinoplasty plastic surgeon Dr. Sadati says "A good rhinoplasty procedure provides an aesthetically pleasing nose with excellent breathing functions. While a nasal cosmetic surgery that creates a good looking nose but compromises breathing function is a bad nose job."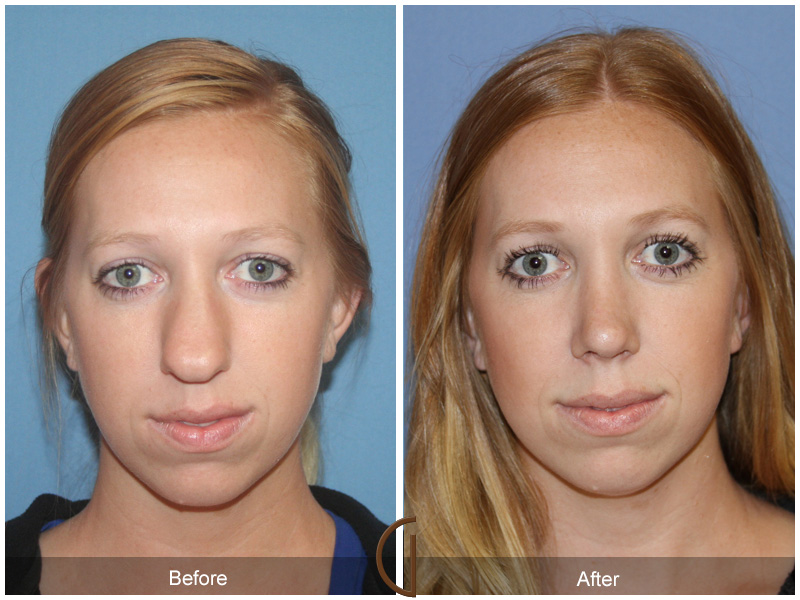 It is important to note that there is a minimum age for both boys and girls in order to have a rhinoplasty surgery performed. A rhinoplasty cannot be performed on a nose that is still growing, so a facial plastic surgeon specializing in nose surgery has to evaluate the teen in order to see if the procedure can be performed. It is imperative that teenagers and adolescents who want to have a cosmetic nose surgery to wait until their faces have completed developmental process before their rhinoplasty. Most expert rhinoplasty surgeons recommend for girls to wait until they reaching the minimum age of 15. For boys, the minimum requirement of age is 17, because boys facial bone and nose continue to grow later into their teenage years. It may come as a surprise to most people, but it is actually more common for boys to have a rhinoplasty surgery than for girls.
Renowned for expertly helping young adult patients feel more confident about their appearance, Orange County Teenage Rhinoplasty plastic surgeon Dr. Sadati is widely recognized as one of the most talented and experienced teenage rhinoplasty surgeon around.
---

Before & Afters
The best way to gauge a facial plastic surgeon's skill is to view his past work. Please browse our beautiful Before and After Gallery, which showcases the exceptional results of Orange County surgeon Dr. Sadati has achieved.
Teen Rhinoplasty Before and After Pictures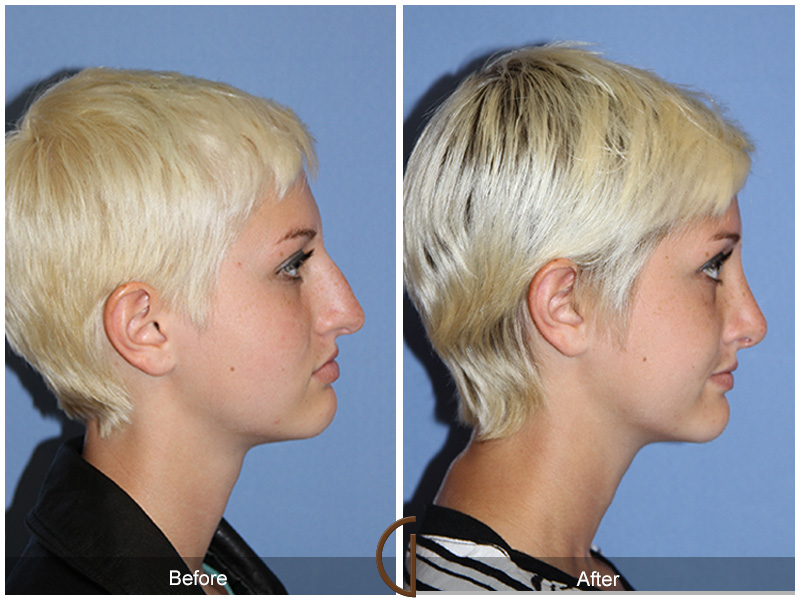 With over a decade of experience as a top facial plastic surgeon and reconstructive surgeon, Dr. Sadati has helped countless teenage patients achieve their cosmetic goals, enhance their natural beauty and discover a more positive self-image. He was featured on TV, the Doctor's Show, as an expert in rhinoplasty, he was also featured in the Rivera Magazine as a " Top Beauty Experts" in Orange County. The online medical review site, Realself.com, has selected Newport Beach teenage rhinoplasty plastic surgeon Dr. Sadati as a Top Surgeon.
---
EXCEPTIONALLY NATURAL RESULTS, ENHANCED SELF-ESTEEM
Celebrated for his exceptionally natural cosmetic results, Dr. Sadati expertly accomplishes his teenage patients' unique appearance goals, resulting in unprecedented levels of self-confidence and self-esteem.
In many ways, the teenage years can be an excellent time for a rhinoplasty procedure. Young adult patients' possess higher levels of skin elasticity, thus providing a skilled surgeon more flexibility to sculpt and shape the nose. With a quicker recovery time when compared with adult rhinoplasty patients, teenagers typically recover within seven to ten days.
For a teenage rhinoplasty to be successful, the nose must be fully developed. Otherwise, the nose will continue to grow and ultimately destroy the functional and aesthetic results of the procedure. For this reason, Dr. Sadati requires his female patients to be at least 15 years old and his male patients to be at least 17 years old.
With years of experience and countless successful teenage rhinoplasty procedures, Orange County Teenage Rhinoplasty plastic surgeon Dr. Sadati is widely considered to be among the most talented and trained teenage rhinoplasty surgeons available.
---
IMPROVED FUNCTION
Many of Dr. Sadati's teenage patients come to him not for appearance purposes, but for help with health complications due to a deviated septum or other physical abnormalities of the nose. In these cases, he is skilled at adjusting the patients' underlying nasal structure to provide relief and an improved quality of life without altering the appearance of the nose.
---
CUSTOMIZED EXPERIENCE
Committed to individualized care, Orange County Teenage Rhinoplasty plastic surgeon Dr. Sadati begins each procedure by evaluating his young adult patients' unique concerns, objectives and facial features as a whole. Guided by his exceptional artistry and unmatched technical skill, he then composes a treatment plan designed to deliver the precise cosmetic results his teenage patients desire: a proportionate, balanced nose that enhances their natural beauty and improves their self-esteem.
As each patient possesses unique needs and concerns, each teen rhinoplasty procedure Dr. Sadati performs is personalized. Taking into account age, ethnicity and overall objectives, he consistently delivers among the greatest teenage rhinoplasty available.
---
TEENAGE RHINOPLASTY CONSULTATION
If you are considering teenage rhinoplasty, your first step will be to meet with Dr. Sadati for a private consultation.
During this meeting, Newport Beach teenage rhinoplasty plastic surgeon Dr. Sadati will sit down with you and your parents to discuss your primary concerns and objectives regarding the appearance of your nose. Taking into account your age, ethnicity and overall goals, he will then thoroughly explain your options and compose a treatment plan designed to provide the precise cosmetic results you desire.
Distinguished by his uncommon commitment to the highest level of personalized care, Dr. Sadati is known for putting his young adult patients at ease. During your consultation, he will take the time to address your concerns, answer your questions and ensure you feel comfortable and taken care of throughout treatment.
A celebrated leader in teenage rhinoplasty with innumerable successful procedures, Dr. Sadati is among the most qualified surgeons to help you achieve the nose and overall cosmetic appearance you've always wanted. Check out Dr. Sadati's Orange County Teenage Rhinoplasty Gallery
---
ABOUT ORANGE COUNTY TEENAGE RHINOPLASTY FACIAL PLASTIC SURGEON DR. KEVIN SADATI
As a board-certified surgeon, Dr. Sadati is not only an expert in facial plastic and reconstructive surgery -- he is also well versed in head and neck surgery. With this extensive knowledge in cranial structures, Dr. Sadati is fully qualified to expertly shape and refine the nose to deliver exquisite cosmetic and functional results. A leader in his field, Newport Beach teenage rhinoplasty plastic surgeon Dr. Sadati has performed countless rhinoplasty procedures and accomplished beautiful, natural-looking results tailored to the objectives of his teenage patients.